St. Louis Hotel Development & Construction Pipeline
| Property Name | Address | Rooms | Scale | Status | Details |
| --- | --- | --- | --- | --- | --- |
| The Beacon at Chestnut Hotel | 909 Chestnut Street, St. Louis | 300 | Luxury | TBD | |
| Staybridge Suites St. Louis-Downtown Wes... | 1 N Jefferson Ave., St. Louis | 129 | Upscale | TBD | |
| Kim... | NW ... | ... | Up Upscale | TBD | |
| Lig... | 110... | ... | Upscale | TBD | |
St. Louis Recent Hotel Openings
| Property Name | Address | Rooms | Scale | Opening Date | Details |
| --- | --- | --- | --- | --- | --- |
| 21c Museum Hotel St. Louis | 1528 Locust Street, St. Louis | 173 | Luxury | 8/9/2023 | |
| Home2 Suites | Tru by Hilton St. Louis D... | 1221 Locust Street, St. Louis | 201 | Up Midscale | 5/1/2022 | |
| Le Meridien St. Louis | 1019 Pine Street, St. Louis | 96 | Up Upscale | 12/22/2021 | |
| AC Hotel St. Louis Central West End | 215 York Avenue, St. Louis | 192 | Upscale | 12/21/2021 | |
St. Louis Recent Hotel Sale Transactions
| Property Name | Address | Rooms | Scale | Sale Date | Price | Details |
| --- | --- | --- | --- | --- | --- | --- |
| Four Seasons St. Louis | 999 North Second Street, St. Louis | 295 | Luxury | 12/13/2021 | $ ... | |
| Sonesta ES Suites St. Louis - Westport | 1855 Craigshire Road, St. Louis | 106 | Up Midscale | 6/22/2022 | $ ... | |
| Dou... | 450... | ... | Upscale | 5/5/2023 | $ ... | |
Lodging Development Group provides hotel market intelligence that results in new business opportunities. As a leading industry source for lodging real estate intelligence and early stage project information, Lodging Development Group provides clients with hotel construction pipeline data, hotel project leads and hotel sales comparables (sales comps) in St. Louis and many other markets. Our St. Louis development reports provide key contact information for hotel owners, hotel developers, architects, civil engineers, management companies and other project participants. Subscribers are able to search for hotel ownership companies and hotel development companies, as well as hotels under development, in construction and recently sold by status, chain scale, size, sale price and other criteria.
You might also be interested in
Missouri Hotel Development & Construction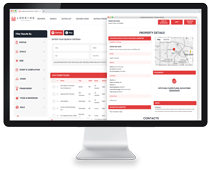 Intelligence
Insight
Opportunity
Lodging Development delivers strategic intelligence and insights about new hotel construction, hotel sales transactions, acquisition lending and hotel renovations.
Want to know how Lodging Development can help you to achieve your strategic planning, sales growth, or client advisory objectives?

---
Our Clients Benefit From
Development Insight
Early information about and ongoing updates of the most important hotel and resort development projects in the U.S. market.
Sales & Acquisition Financing
Verified information for high-valued U.S. hotel and resort sales plus acquisition loan and lender data.
Property Ownership & History
Ownership, property history and contact information for open hotels.
Decision-Maker Contacts
Contact information for owners, developers, managers, designers and builders.
Independent, Verified Research
All information contained in Lodging Development's data platform and reports is independently sourced and verified by Lodging Development's in-house research staff.