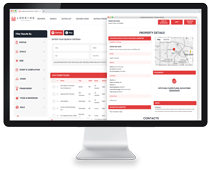 Intelligence
Insight
Opportunity
Lodging Development delivers strategic intelligence and insights about new hotel construction, hotel sales transactions, acquisition lending and hotel renovations.
Want to know how Lodging Development can help you to achieve your strategic planning, sales growth, or client advisory objectives?

---
Our Clients Benefit From
Development Insight
Early information about and ongoing updates of the most important hotel and resort development projects in the U.S. market.
Sales & Acquisition Financing
Verified information for high-valued U.S. hotel and resort sales plus acquisition loan and lender data.
Property Ownership & History
Ownership, property history and contact information for open hotels.
Decision-Maker Contacts
Contact information for owners, developers, managers, designers and builders.
Independent, Verified Research
All information contained in Lodging Development's data platform and reports is independently sourced and verified by Lodging Development's in-house research staff.